Biography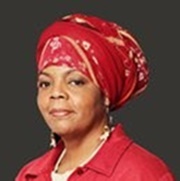 She has over 25 years of clinical experience in the field of mental health. She has worked as a psychiatric social worker (inpatient and outpatient) for the Detroit Medical Center (Harper Hospital Dept. of Psychiatry) serving primarily adults and geriatric patients and their families.
She recently retired from Detroit Public Schools Office of Prevention and Intervention as a school social worker where she provided mental health treatment to school aged children (5+ thru 20 years) general education and special needs populations. She treated children with bipolar illness, anxiety, depression, ADHD, crisis intervention, grief and trauma, developmental and/or behavioral concerns that interfered with emotional or academic achievement.
She has served as a field instructor for graduate level social work interns and as a presenter for the school social work, school staff, and multidisciplinary support service team for the DPS Office of Prevention and Intervention Services.
She currently provides pre-marital advisement as a certified FOCCUS facilitator and marital counseling and consultation at the Muslim Center of Detroit, and through private practice.
Degrees
PhD in Human Services, with a Clinical Social Work Specialization - Walden University Masters in Social Work - University of Michigan - Social Work Coursework for school social work certification - University of Michigan Bachelors of Arts – University of Michigan
Target Population
Children (5-12), adolescents (13-18), adults, couples and the elderly with depression, bipolar illness, adjustment and relational issues, grief, trauma, and/or behavioral concerns.
Specialties
Behavioral and relational concerns, depression, pre-marital advisement
Publications & Research
Dissertation – Personal and Professional Spirituality: Muslim Social Workers' Perspectives Co-Authored Book Chapters in: Counseling Muslims, Eds. Ahmed and Amer; "Home-based Social Services" Relational Social Work Practice with Diverse Populations, Ed. J. Rosenberger; "Clinical Social Work Practice with Muslim Clients – A Relational Approach"
Certifications/Licensures
Certified School Social Worker (SSW) – State of Michigan
Licensed Masters of Social Work (LMSW) – State of Michigan (Macro & Clinical)
Certified FOCCUS Facilitator – Facilitating Open Couples' Communication and Understanding, and Study (FOCCUS, Inc.)