Biography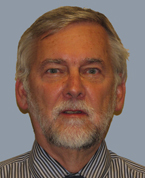 Has over 35 years of experience practicing as a psychologist. He has been head of Psychological Services at Windsor Board of Education since 1977.
He has been on the staff of Oakwood Hospital & Medical Center of Dearborn, Michigan.
He has maintained practice in the Dearborn area since the early 80s.
He teaches at University of Windsor, Canada
Degrees & Certifications
Ph.D. from the University of Windsor, Canada.
Licensed Psychologist in the State of Michigan.
Target Population & Expertise
Works with children, adolescents, adults and the elderly.
Certifications/Licensures
Ph.D. LP