Biography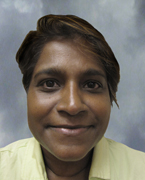 She has been a psychotherapist for over 20 years. She has worked at St. John's Eastwood Clinic in an IOP program, Value Options as a case manager, and at Oakwood Health Care System as an EAP counselor. Currently she also works at Magellan Health Care Services as an Intensive Care Manager.
Degrees & Certifications
Masters of Social Work from Virginia Common Wealth University majoring in Mental Health.
Licensed Master Social Worker (LMSW).
Target Population & Expertise
Children, adolescent, and adults with depression, anxiety, bipolar disorders, couples issues, substance abuse, and more.
Special Expertise
Special Expertise: Substance Abuse Counseling.
Certifications/Licensures
LMSW, CACI