Biography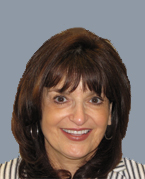 Degrees & Certifications
Bachelor's degree and Master's in Social Work – University of Michigan.
Target Population & Expertise
18 years and older.
Treatment issues
Anxiety, depression, grief and loss, adjustment issues (i.e., separation, divorce), bipolar disorder, parenting and caregiver issues, relationship problems.
Treatment modalities
Individuals. couples and families
Professional Experience
Over 35 years working with adults, couples and families in a variety of treatment settings.
Treatment philosophy
To engage with the client and form a partnership to enhance the functioning and quality of life for the individual and family.
Certifications/Licensures
LMSW, ACSW, LMFT