Biography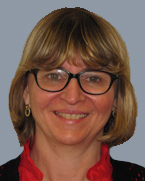 Wendy has been a practicing psychologist since 1984. She started out working with developmentally disabled adults and children living in group homes, foster care and with their families. She has been a school psychologist with Lincoln Park Schools since 1986. Prior to working as a therapist at Apex Behavioral Health -Dearborn, she worked at the Center for Individual and Family Therapy from 2008-2011.
Degrees & Certifications
BA in Psychology, Wayne State University.
MA in School Psychology, University of Detroit.
Educational Specialist Degree, University of Detroit.
Educational Administration Endorsement on Masters Degree, Wayne State University.
Limited Licensed Psychologist & School Psychologist in the State of Michigan.
Target Population & Expertise
Children, adolescent, and adults with depression, anxiety, bipolar disorders, and more.
Special Expertise
Working with children and adolescent who have difficultly in school especially those with ADHD.
Certifications/Licensures
MA, LLP