Biography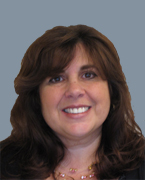 Has had over 25 years experience as a psychotherapist and marriage and family therapist. She uses a multidisciplinary approach tailored to meet the specific needs of adults, children, and teens. In the past, she has worked in In-patient and Day Treatment psychiatric hospital settings. She conducted psychological tests and interpreted results for families and schools to help with proper academic and community placement for children. MaryAnn provides a unique perspective given her diverse background in public relations, fundraising, and small business management. This adds value to her affinity for working with problems of daily living, and employment/career exploration and conflict. Assistant and coach, she enjoys connecting people with their passions.
Target Population & Expertise
Depression/bi polar, anxiety, grief and loss, aging, sexual abuse, men's issues, A.D.H.D. (child and adult)
Special Expertise
Working with children, spouses, and families that have struggled with or been affected by a person's substance abuse.
Maryann is culturally sensitive and adept at working with people from across backgrounds. She is bilingual and speaks Arabic.